1ю Create your first form from the Forms section.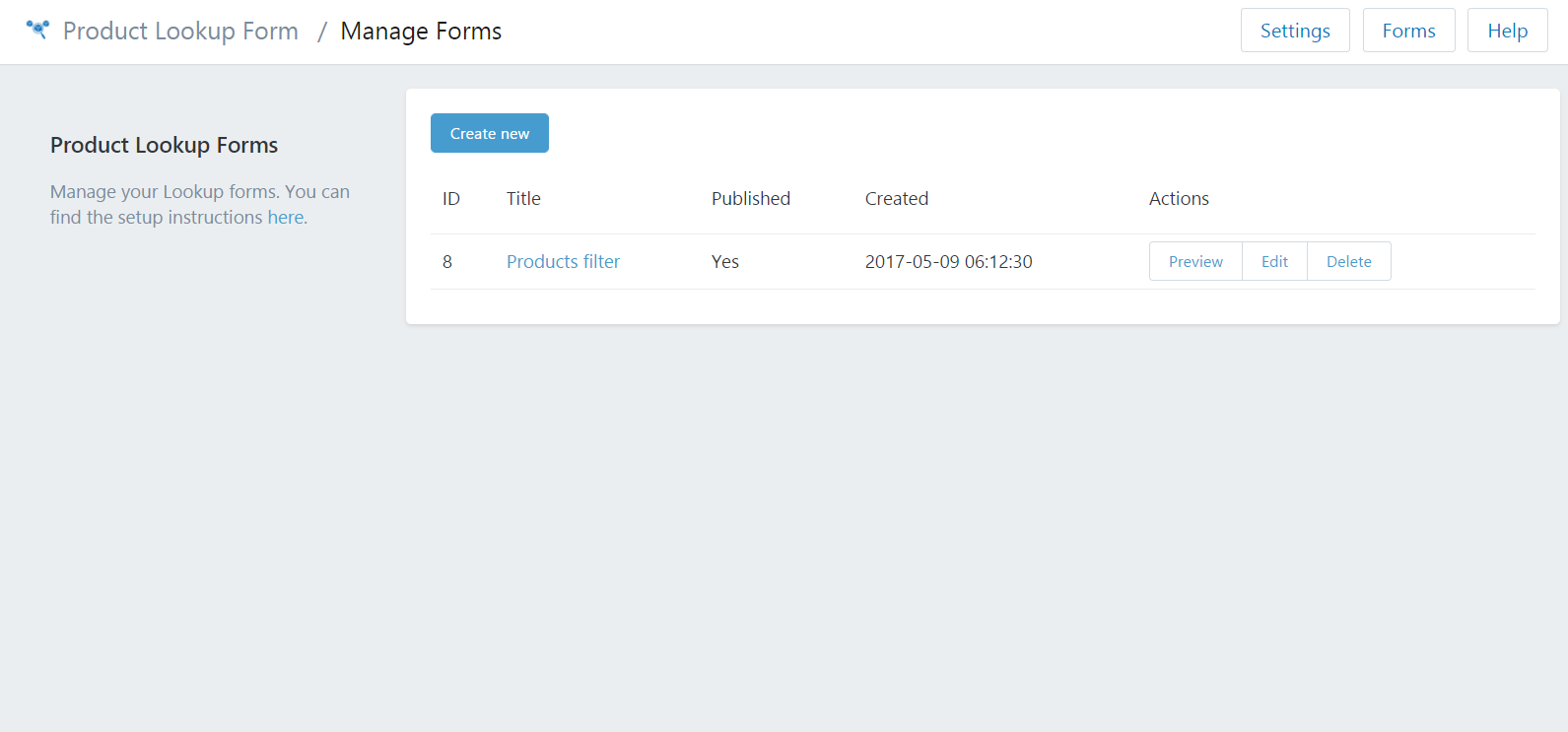 2. Specify form and search results settings.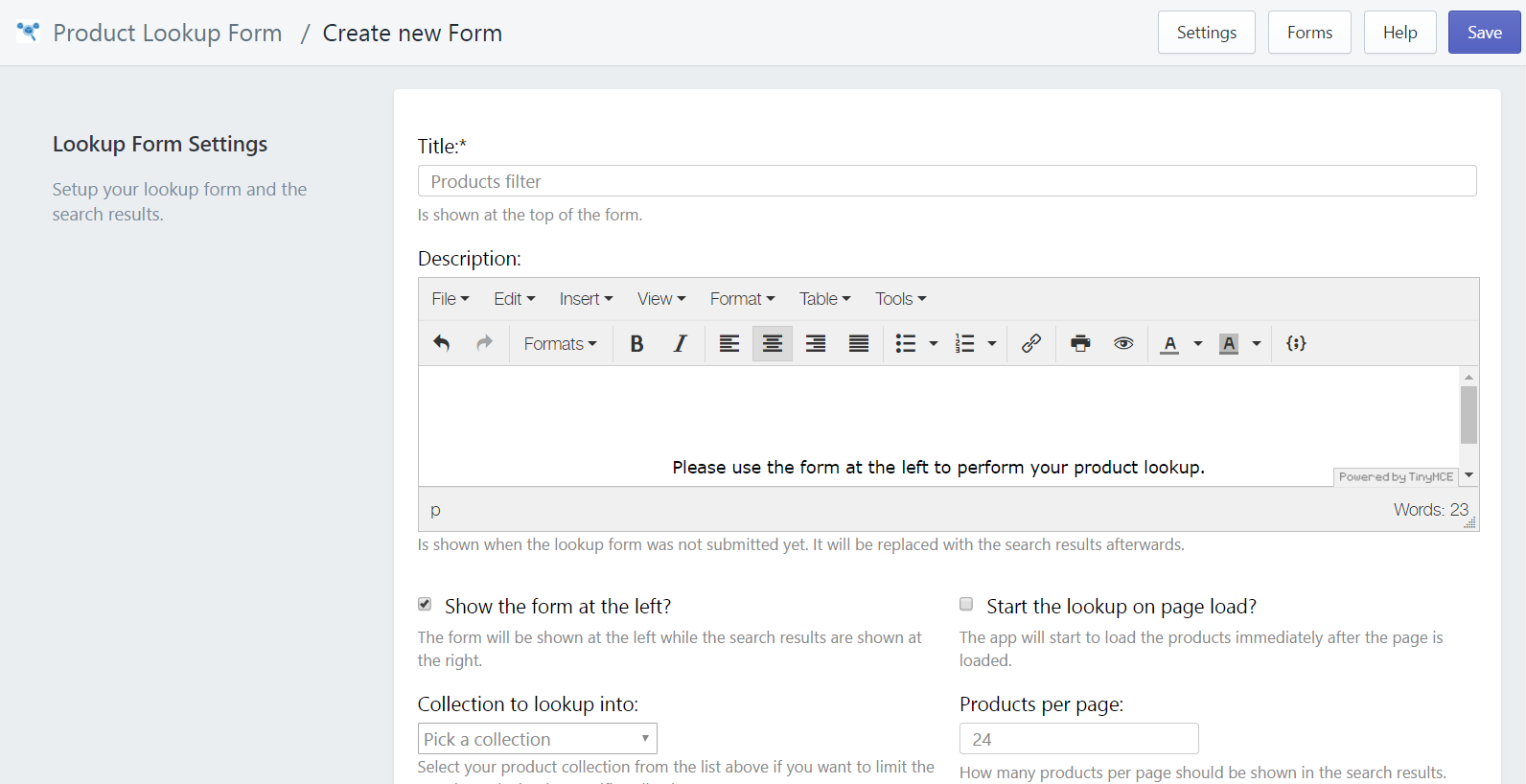 3. Adjust the form fields using our form builder. Build your form from predefined or generic filter elements. Use drag & drop function to add the elements to your form.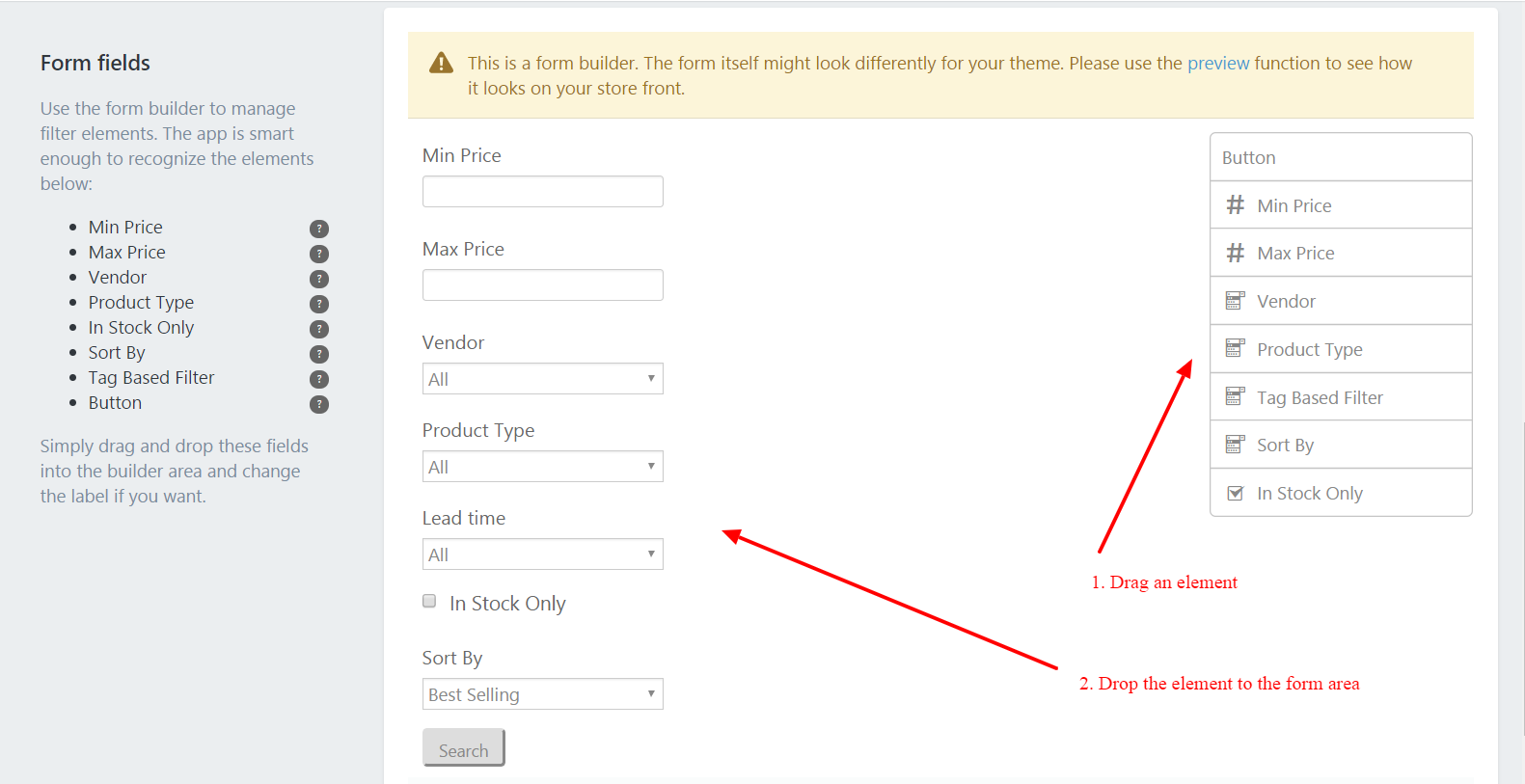 4. Use Preview function to make sure your form looks exactly like you want and then publish it on the store front.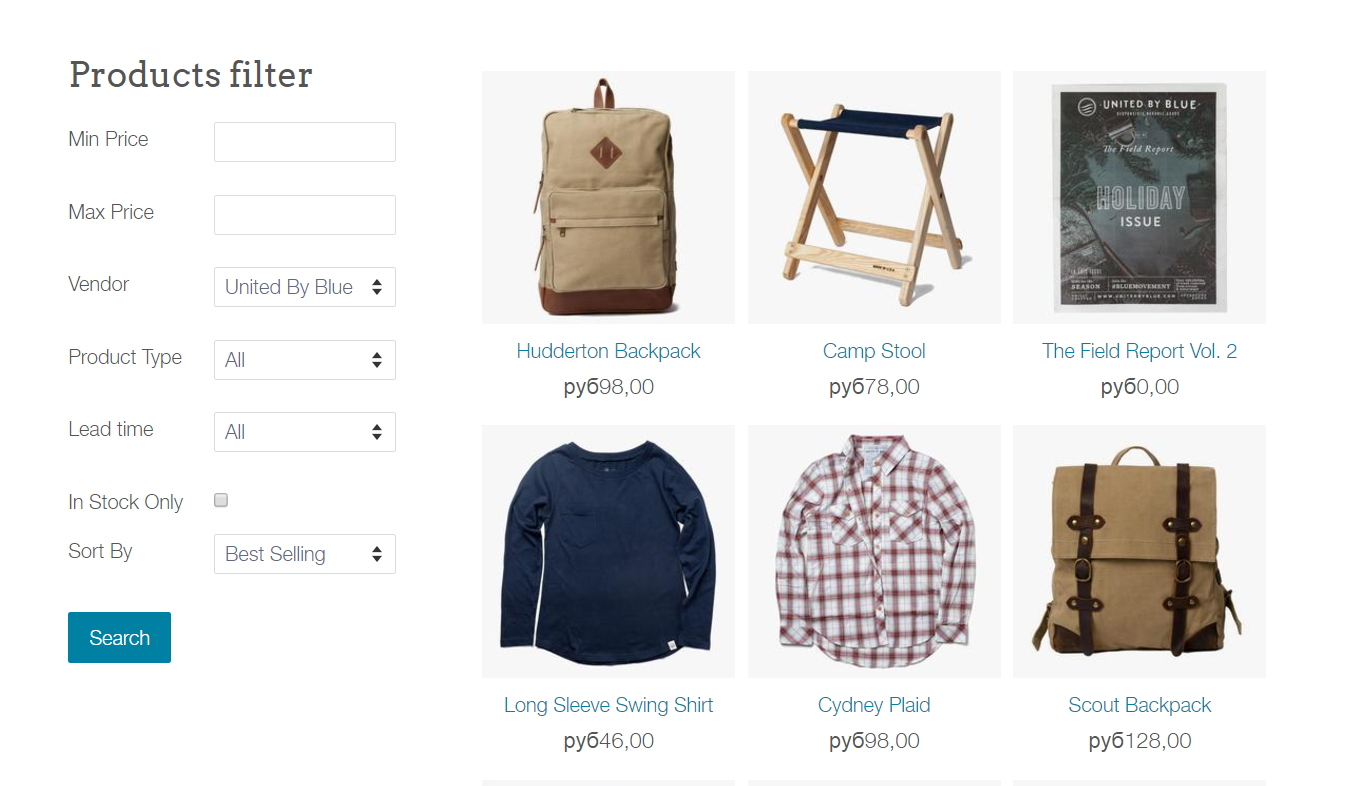 5. Publish the form on the store front. Once it is done, the lookup page becomes available via direct link. You can add the link to your store navigation menu. Or you can put it in any custom place of your Shopify store with the embedded code option.